[:rs]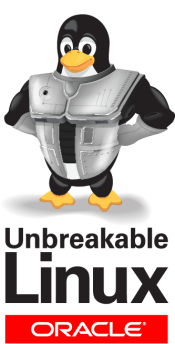 Шта рећи осим ЈЕАХ, Oracle нас је све изненадио својом одлуком да од сада па на даље и убудуће ORACLE LINUX буде комплетно фрај и потпуно доступан у својој целости. Као што вероватно знате ORACLE LINUX је много добар дистро заснован на RHEL-у. За разлику од RHEL-а ORACLE LINUX је од увек био доступан за скинути и инсталирати и користити, али је исто као RHEL спречавао приступ еррата и упдате репозиторијумима онима који нису имали плаћен приступ (кроз неки од пакета типа подршке или слично, најјефтинији пакет је био око 120$). То је чинило ORACLE LINUX потпуно неупотребљивим за рад тако да је већина фирми плаћала подршку за пар сервера у продукцији (како за ORACLE LINUX тако и за RHEL) а за развој, тестинг и слично су користили CentOS као најсличнију џаба замену. То свима представља увек велики проблем зато што никад не можете са сигурношћу истестирати све како ће бити на продукцији пошто увек има неких ситних промена…
Овом изменом ORACLE је поставио ORACLE LINUX на трон дистро-а за озбиљан рад и по мени задао озбиљан ударац конкуренцији. ORACLE LINUX је по мени убедљиво најбољи дистро који тренутно постоји са убедљиво најбољим слојем за виртуализацију, убедљиво најбољим кернелом, страшно корисним додацима типа OCFS2, DTRACE и слично. Иако је подршка за дотични нешто што ја здушно саветујем (значи много, не кошта превише), сада имамо најзад професионални дистро који можемо да користимо џабе у продукцији без да размишљамо да ли ће фирма која га одржава сутра пропасти (као што CentOS већ годинама пропада и мало мало па треба да престане да постоји па га нека донација спасе).
Корисни линкови:
http://www.oracle.com/us/corporate/press/1563775
https://blogs.oracle.com/wim/entry/lots_of_goodies
https://blogs.oracle.com/linux/entry/free_updates_and_errata_for
http://www.oracle.com/us/technologies/linux/OracleLinuxSupport/index.html
http://www.oracle.com/us/technologies/linux/competitive-335546.html
http://www.oracle.com/us/media/calculator/linuxtco/index.html
http://www.oracle.com/us/support/library/enterprise-linux-support-policies-069172.pdf
http://www.oracle.com/us/support/library/057419.pdf
[:gb]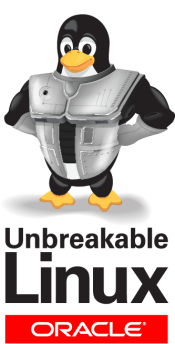 What to say but YEAH :), Oracle pleasantly surprised us all with the decision to make errata and updates for ORACLE LINUX publicly available. As you probably know, Oracle Linux is a super good Linux distro based on RHEL. Compared to RHEL Oracle Linux was always available (you could always download and install and use ISO images of Oracle Linux) but the errata's and updates were available only for paying customers (ones with some type of subscription, the cheapest subscription I know of was 120$). This made Oracle Linux hardly usable for work as you could not properly use it for development, you could not test changes on your stage etc, and it was too expensive to pay subscription for all your test and dev boxes.. This is why bot Oracle Linux and RHEL users practiced scenario where they pay subscription for their production servers but use CentOS in-house for stage/development. This created a whole new set of problems, it was free but you know how it is to run 2 sets of OS's on the same project. You could never be sure updates will work properly etc etc… it cost time, money, nerves…
Making this change Oracle set Oracle Linux on the throne of Linux distro's for serious work and I my opinion set bar very high for the competitors. Oracle Linux is IMO the best distro there is attm. With best kernel, best virtualization layer, dtrace, ocfs2 .. it's years in front of competition, on on top of all that – it's now free :D. Now we can use same operating system on both production and developent and stage without worrying if we can afford it, without worrying if the company maintaining our distro will exist next month (look at CentOS, every few months they are in the "dying phase" and you can't ever be sure if they'll exist tomorrow).
Don't get me wrong, there's no free lunch.. you do not have to pay for Linux support, but if you run a serious system I'm telling you, you WANT to pay for support, at least for your production setup. It is seriously hard / next to impossible and very expensive to hire Linux experts with level of knowledge that can allow you to move forward fast in the right direction avoiding major obstacles. You can have extensive Linux knowledge but try out the Oracle Linux support, at least for a limited time for a single server, you'll like it I promise. You'll see the amount of value you get for a very decent price (no, it's not advertising, I don't work in Linux team, but those guys, they are super great).
Some useful links:
http://www.oracle.com/us/corporate/press/1563775
https://blogs.oracle.com/wim/entry/lots_of_goodies
https://blogs.oracle.com/linux/entry/free_updates_and_errata_for
http://www.oracle.com/us/technologies/linux/OracleLinuxSupport/index.html
http://www.oracle.com/us/technologies/linux/competitive-335546.html
http://www.oracle.com/us/media/calculator/linuxtco/index.html
http://www.oracle.com/us/support/library/enterprise-linux-support-policies-069172.pdf
http://www.oracle.com/us/support/library/057419.pdf
[:*]